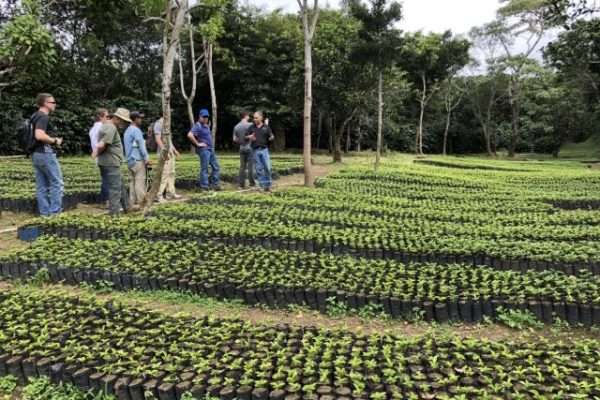 Maslow's Hierarchy starts with the physiological. One of those physiological needs is food.
The next is coffee. This crop is a favorite investment of pension funds and "2-percenters".
Coffee is a valuable agricultural commodity and the rich have been investing in its production since the 17th century.
Well, coffee might not have been part of Maslow's original list, but it should have been.
This farm has vertically integrated by building their own processing facilities to climb the value-added chain and capture more profit for participants.
This is a one-of-a-kind investment in coffee farms, usually unavailable to everyday investors. The operator of these farms has an excellent business, they have expanded from 1 original farm to over 15 in three different countries in Central America.
You have the opportunity to collect passive returns. Your capital fuels a proven business model.
This investment is managed for you
This is passive income
These coffee farms are located in the best growing regions in Panama
The returns grow as your trees mature, on average, investors receive ~10% per annum. Contact the provider below to learn more about this opportunity and more details on the the returns you may expect.
GRE has partnered with a company with over 30 years' experience.
The farm does not produce mere commodity-grade coffee, this is a very sophisticated operation capable of producing the finest beans—Mocha Joe would be envious—these beans demand a premium which translates to extra satisfying returns for investors.
Coffee trees have a productive life span of 12 to 15 years, but instead of waiting for farms to pass their peak before replanting, this outfit cleverly prepares nurseries 5 years ahead of time, between rows of adult trees.
This process allows for production to continue and not come to a halt while waiting for new saplings to reach maturity.
This is just one of many innovative efficiencies and optimizations this provider employs.
They have state-of-the art processing facilities that include quality testing and site nurseries.
They pride themselves on three pillars of sustainability:
Economic
Environmental
Social
They currently own and operate 11 coffee farms in Panama, 5 coffee farms in Belize and recently acquired another farm in Panama. They have an astounding 870+ acres under management.
They are offering investors like you to join them. But you won't have to learn Spanish.
This has been staggeringly popular with GRE investors in the past, selling out more quickly than expected, so don't hesitate to reach out.
Get Pre-Approved / How To Qualify
This is an opportunity to invest outside of your home country. This does not mean that you need to move or even visit any of these Central American nations. You can visit the provider, they do offer investor tours, but investing in this project can be done remotely.
It's IRA, 401k, and eQRP eligible
Non-accredited investors are welcome