Off-market deals are often the secret ingredient to successful professional real estate investing. The best prices are usually found on off-market deals. The question all beginner real estate investors ask themselves is, "How do I get these deals if they're not on the market?"
The answer is relationships. Reach out and begin building your off-market partner-sphere.

Naresh Vissa is GRE's investment coach. Reach out to Naresh to discuss off-market deals.
This coaching service is free.
Naresh is an active real estate investor himself and will help you with your strategies for financing, first-time purchases, 1031 trade-ups and more. The off-market inventory is dynamic as new offerings are continuously selling out. Inventory in the USA is historically low, but Keith, Aundrea, and Naresh work hard to make sure inventory at GRE Marketplace is historically high.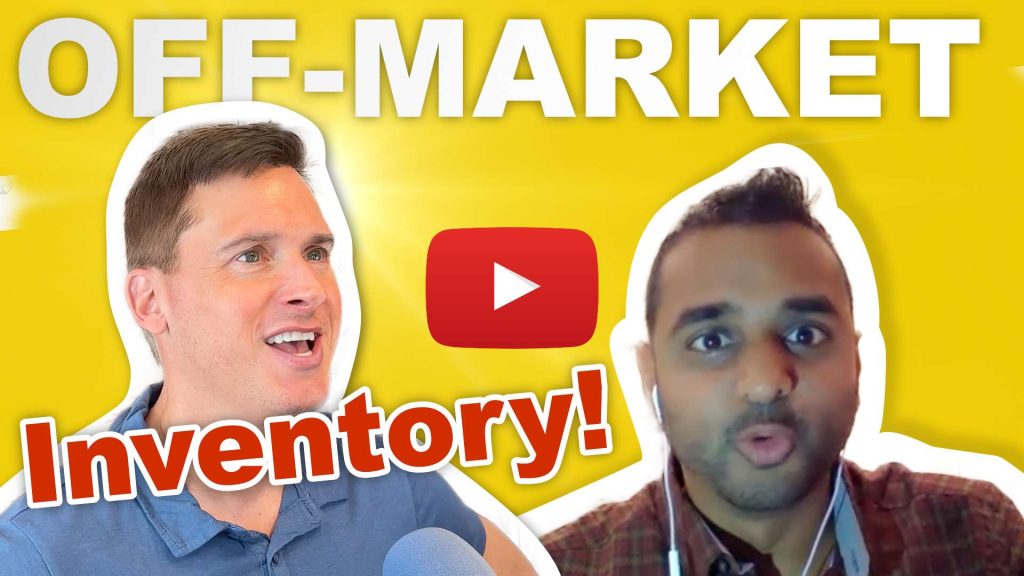 Prior to contacting this provider, if you plan on conventional financing, please consider the following. You will likely need:
A down payment of at least 20% for single-family homes and 25% for multi-families
A low debt-to-income ratio
2 years of job history with a U.S. company or 2 years of self-employment history
Six months of reserve funds
A credit score of at least 680 (higher, is ideal)
In order to prepare for your pre-approval, start gathering the following documents. Your lender may require more documentation, but you should be ready to provide copies of these documents, at a minimum:
Last 2 paystubs
Last 2 months of bank statements (all pages should be included)
Last 2 years of tax returns and W2s
The word turnkey has been around for about 20 years in the real estate industry. It's origin lies in the building industry, where custom home builders would advertise their deliverable as turnkey: you don't need to do anything yourself other than turn the key and move in.
The distinction is important: leaving loose ends at the end of a project for the owner to deal with is just bad construction—hanging sconces in the hallway and toilet paper holders in the bathroom is best left to the professionals. Turnkey properties are ready to move into.
Turnkey real estate investing began with companies who would renovate homes completely (rehab properties), sell them to investors, and offer the owners property management for that home. The shortage of housing supply has led more and more companies to build brand new homes for this purpose (build-to-rent), and both types are prevalent today.
Three things make a property a turnkey investment:
Ready to move into

100% renovated or
Brand new and 100% finished

Occupied by a tenant
Managed by a professional property manager
Professional management is optional but highly recommended by most investors. The best case scenario is when the same company who renovated the property manages it (or they are sister companies) because, especially with renovated properties, the expertise won through the renovation process translates to an intimate understanding of the building and its maintenance needs for the future.
Most turnkey rental renovations include all major capital expenditure maintenance items such as the roof, HVAC system, kitchen appliances, and the all-important heating system. The lifespan of these items, 10-15 years, usually extends beyond an investor's hold time, typically 7-10 years.
There are many ways to advertise real estate. Zillow, Redfin, and many other websites compile property listings. The "Multiple Listings Service" or MLS is the database used by real estate brokers to help sell their clients' property.
Off-market deals are not advertised and do not appear on the MLS or other portals. In real estate, off-market deals are the holy grail for investors to obtain properties where the numbers work best for long-term returns.
Remember, you make money in real estate at the time you buy— yes, you realize the gains at the time of sale, but the initial purchase price is the denominator and determinant of whether or not the deal works.
Off-market real estate is usually not advertised for a reason, the sellers are often only interested in a certain type of buyer and as such are not keen on advertising to the general public. Many real estate developers love working with GRE listeners because they know GRE followers are knowledgable investors and great to work with.
An account is needed to view this content!