Neighborhoods vary street to street and block to block. This provider lives and works in Birmingham, they know the city inside and out—which neighborhoods are on the rise, which areas are more cash-flow-centric and which are more appreciation plays. Their boots-on-the-ground approach, along with granular local market knowledge, allows them to hone in on the most profitable B and B+ class properties in the Birmingham region, neighborhoods that attract stable, long-term tenants with solid employment.
The thorough renovations done on these properties include:
New HVAC system (15-year warranty, 15-20 year life)
New Like-Wood Vinyl Flooring (20-year life)
Refinishing of Existing Hardwoods (8-12 year life)
New Tin Roof (40-year life)

New Water Heater (10-year life)

New Granite Countertops

New Kitchen and Bath Fixtures

New Window Treatments

Updated Landscaping
The rehab and property management firms are under the same umbrella company.
This provider put in the work to find the right tenants. This means lower tenant turnover, fewer move-outs, and lower average move-out costs as well as minimal vacancy.
They have successfully provided cash flowing properties to GRE followers since 2015
They offer in-house management for a low management fee
They find the best properties, only 1% of properties reviewed meet their standards for purchase
Average Time to First Lease: 32 Days
Average Time Between Tenants: 43
Days Average Length of Stay: 2.3 Years
Current Occupancy Rate: 95%
Current Maintenance Rate: 3.7%
Prior to contacting this provider, if you plan on conventional financing, please consider the following. You will likely need:
A down payment of at least 20% for single-family homes and 25% for multi-families
A low debt-to-income ratio
2 years of job history with a U.S. company or 2 years of self-employment history
Six months of reserve funds
A credit score of at least 680 (higher, is ideal)
In order to prepare for your pre-approval, start gathering the following documents. Your lender may require more documentation, but you should be ready to provide copies of these documents, at a minimum:
Last 2 paystubs
Last 2 months of bank statements (all pages should be included)

Last 2 years of tax returns and W2s
GRE recommends Ridge Lending Group.
Birmingham was originally an industrial city in the South but has quickly turned to a modern city that still maintains its historic charm. The Birmingham-Hoover MSA is home to over 250,000 millennials which is the quickly becoming the largest workforce in the U.S. More than $1 billion in capital investments have recently come into the downtown Birmingham area and many companies and distribution centers have come to the area over the past decade. Some of these include multiple Amazon Fulfillment Centers, the UAB Proton Therapy Center and Carvana.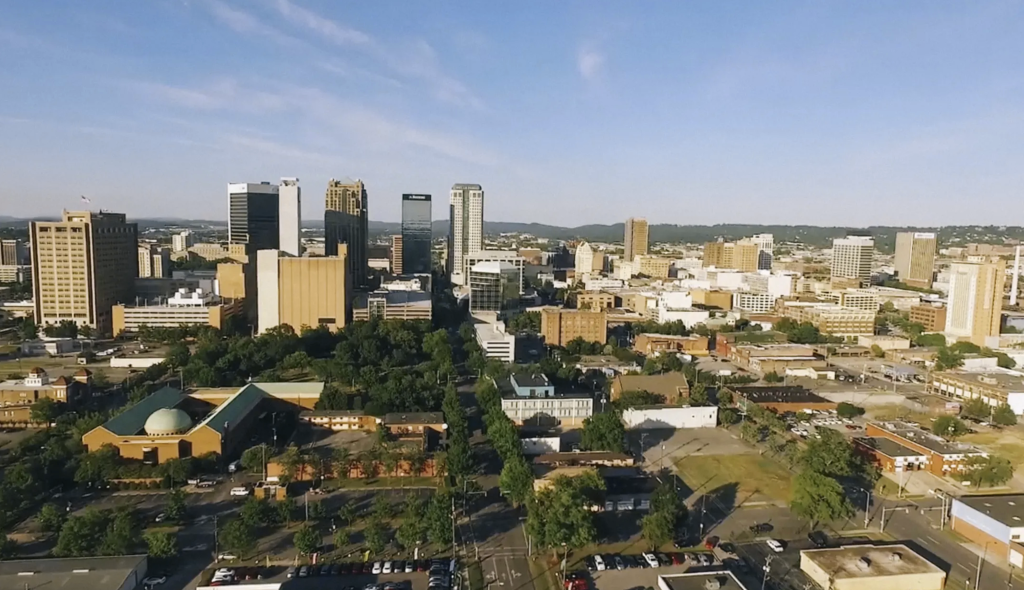 In any geographic market, an investor must consider: population growth, economic growth and diversity of industry. Birmingham, Alabama has them all.
This city is growing in biotechnology, IT, corporate research and development, communications, manufacturing, transportation, mining, health care, finance, and education.
Learn more about why Forbes, CNN Money, and Rent Range have all indicated that Birmingham, AL is poised for prosperity. Alabama has become the #1 state for per capita foreign investment – not New York or California!
Capture this wave with a turnkey provider that provides investors with a premium income-generating property and a "peace of mind" experience. Get their free report to learn more and connect with available cash-flowing Birmingham property.
Population: 209,403
Metro Size: 1,114,262
GDP Per Capita: $49,715
Cost of Living: 75.3
Area: 149.54 sq. miles
Elevation: 643ft
Region: The South
Time Zone: Central (GMT-5)