The GRE Jacksonville Turnkey Inventory Webinar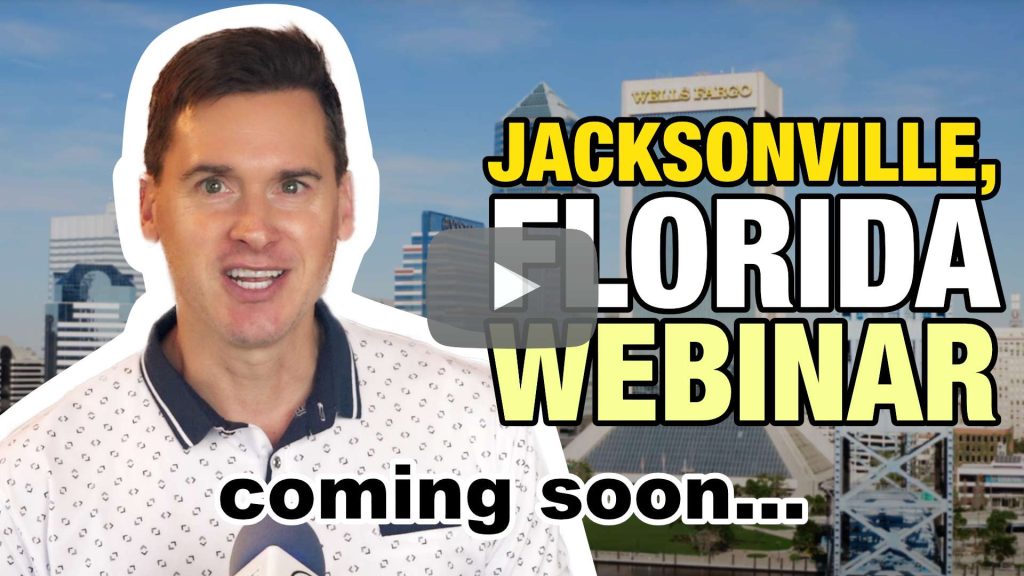 A long-time partner of GRE will present income-property investment opportunities in a classic Florida market.
This vertically-integrated turnkey provider has experienced 79% more home price appreciation than the average Jacksonville market.
What's even more astounding than that? They have inventory available NOW!
Sign up for free at the link below for the opportunity to see available properties and learn more about the market.
Jacksonville, FL is the largest city by land area in the contiguous United States—it has over 150 unique neighborhoods. Sheesh, can you imagine knowing your way around an area that size?

Like a London Taxi driver, your hippocampus would grow to map it all.

Jacksonville has the 5th fastest growing population in the US, but with that much real estate, one must be adept at identifying the path of progress, or you could miss it like a 7-10 split.

Fortunately, GRE already has contacts in JAX who have done that heavy lifting for us all.

The most important components of a turnkey investment are not the water heaters or the roofs, but rather your partners, who live and breathe that local geography. Get to know one of the biggest, most professional turnkey real estate providers at GRE's upcoming Jacksonville webinar.

With over 5,000 completed projects—about half renovations and half new builds—this provider has a wealth of experience.
Construction and renovation prowess does not translate to property management performance. It's like the biathlon, these are two totally separate skills.

Apply that turnkey biathlon ability to a depth of local experience and an aptitude for identifying properties in the path of progress and you've got a recipe for success.

Home prices in Jacksonville are 24% lower than the US average, while rents are slightly above average. That's the formula for getting ahead.

GRE Marketplace members are always coming back for more properties here.

Jacksonville has attractively warm winters, drawing northerners who may appreciate Florida's tax climate, but prefer Northern Florida's 10° cooler highs compared with Miami.

Appreciation in Jacksonville has far exceeded comparable turnkey markets over the past 30 years. As you know, Real Estate Pays 5 Ways, and leveraged appreciation is the profit center responsible for the biggest proportion of your investment returns.

This provider has chosen this market because they love living here and they find their true purpose in building community; by providing profitable turnkey properties to out-of-state investors and clean, safe and affordable housing to residents of Jacksonville, Florida.